Le contexte
Les microplastiques sont omniprésents dans notre vie quotidienne. Dans nos produits cosmétiques comme dans nos produits ménagers, etc. Une fois rejetés dans l'environnement, ils sont impossibles à éliminer. Ils polluent l'océan et les milieux aquatiques. Ils se propagent, sont ingérés par la faune marine et finissent dans nos assiettes, causant de graves problèmes de santé.
L'idée
Adopter une nouvelle tonalité : celle du choc. Surfrider n'en est pas à son coup d'essai sur la sensibilisation des conséquences des microplastiques sur l'environnement. C'est pour supporter une initiative européenne d'interdiction de leur utilisation que le ton de la campagne est plus brutal, dans le but de frapper les consciences dès le visionnage du visuel.
Le dispositif
La campagne diffusée sur les réseaux sociaux avec une mécanique « tap to open », invite l'internaute à aller sur la story suivante pour ouvrir une bouteille aux allures de tortue. Après un clic, la tortue se retrouve décapitée, et le mot d'ordre de cette nouvelle campagne apparaît : «Microplastics kill the ocean».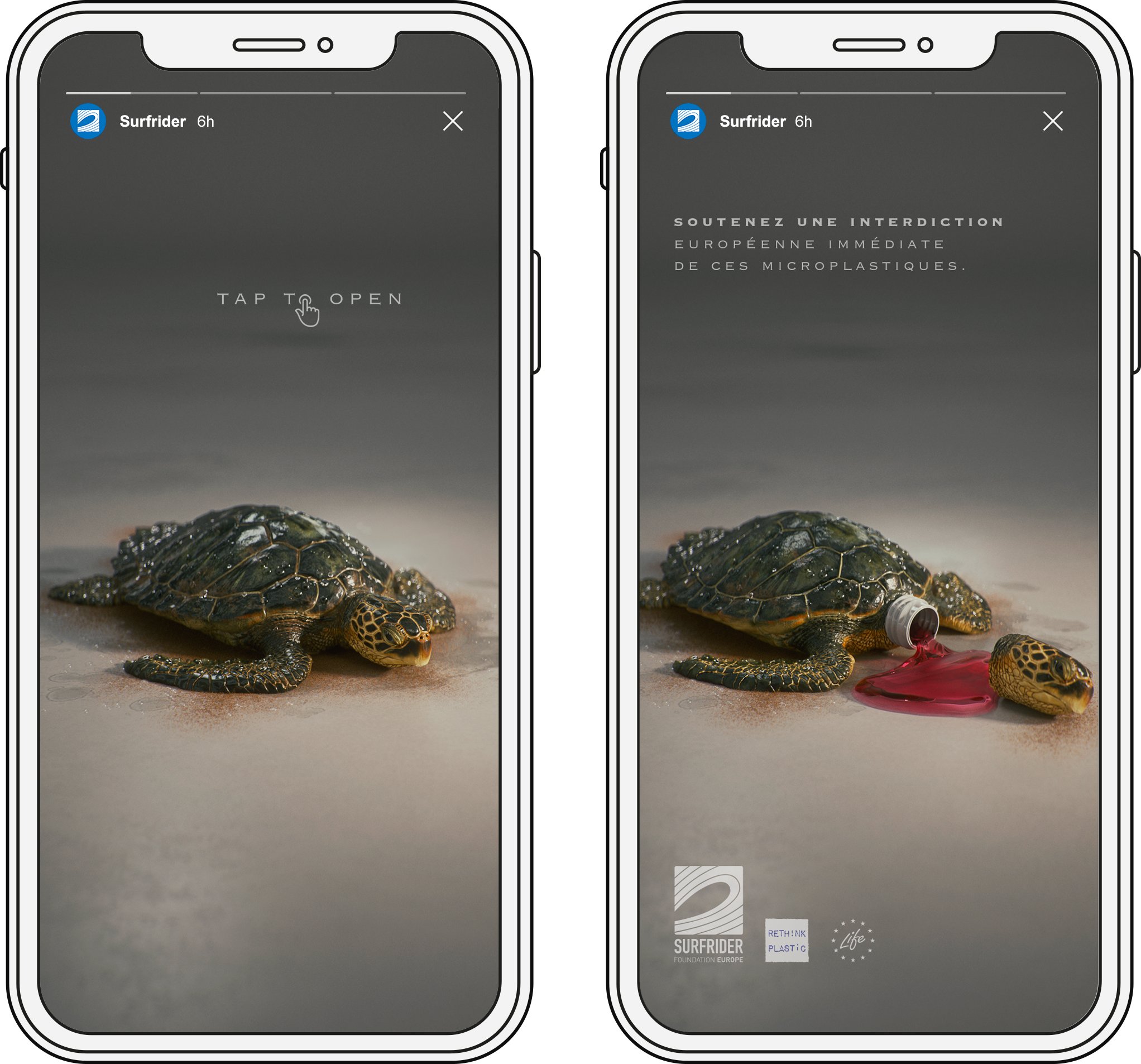 Le combat contre les microplastiques continue. Nous avons accompagné Surfrider Foundation Europe pour frapper un grand coup avec cette nouvelle campagne dénonçant les conséquences catastrophiques des microplastiques dans l'océan.
Son nouveau mot d'ordre : « Microplastics kill the ocean ».